+ Amor, Continuum es una exposición itinerante que junta la pintura, el muralismo
y el video documental en un mismo espacio y sobre una misma mirada, el amor.
Ya estamos filmando el documental, quiero mandar un saludo y un agradecimiento
especial a todos aquellos que participaron, pronto veremos el material.
Opening 14/01/2011
Turbo Galeria.
Calle Costa Rica, 5827
Buenos Aires, Argentina.
www.turbogaleria.com,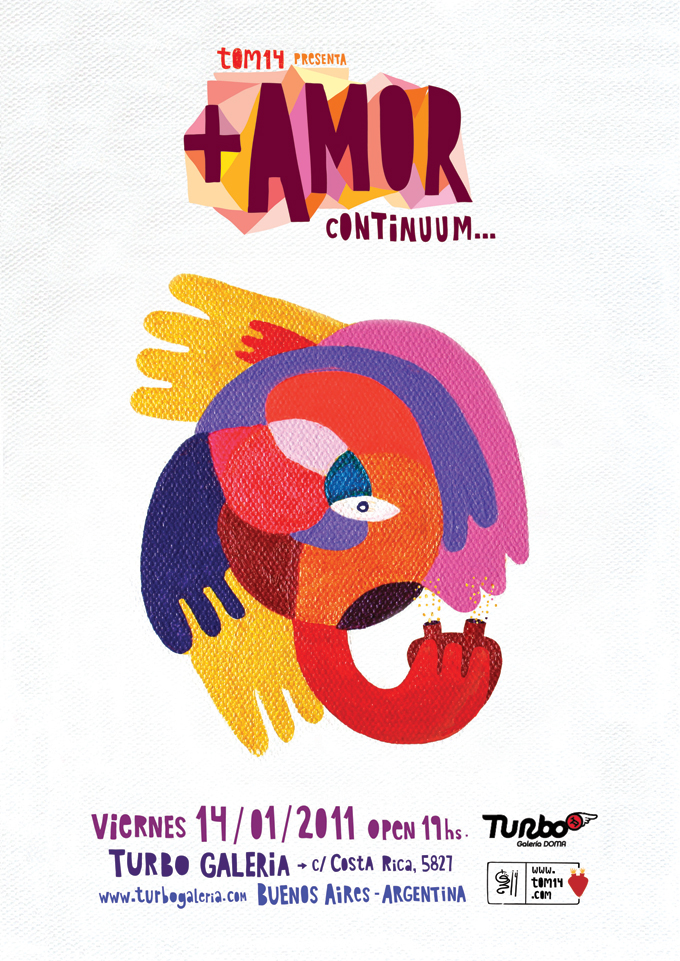 Portugues:
+Amor, Continuum é uma exposição itinerante que une pintura, muralismo e vídeo documental num mesmo espaço e sob a mesma perspectiva, o amor.
English:
+ Amor, Continuum is a traveling exhibition that put together painting, murals and video documentary under the same roof as one, love.
Italiano:
+ Amor Continum è una esposizione itinerante che unisce la pittura, il muralismo e il video documentario in uno stesso spazio con uno stesso orizzonte d'indagine, l'amore.